Update Required
To play the media you will need to either update your browser to a recent version or update your
Flash plugin
.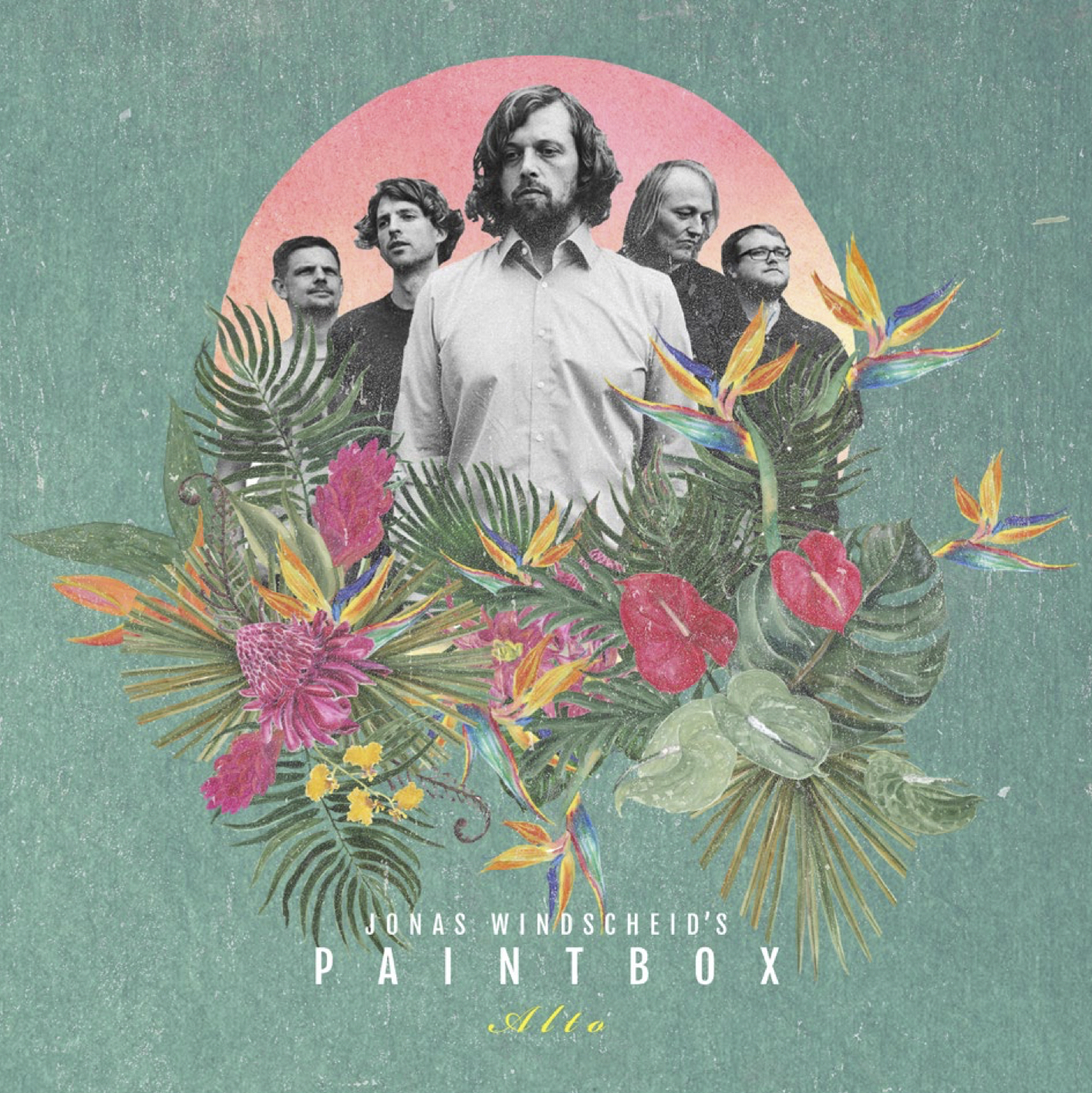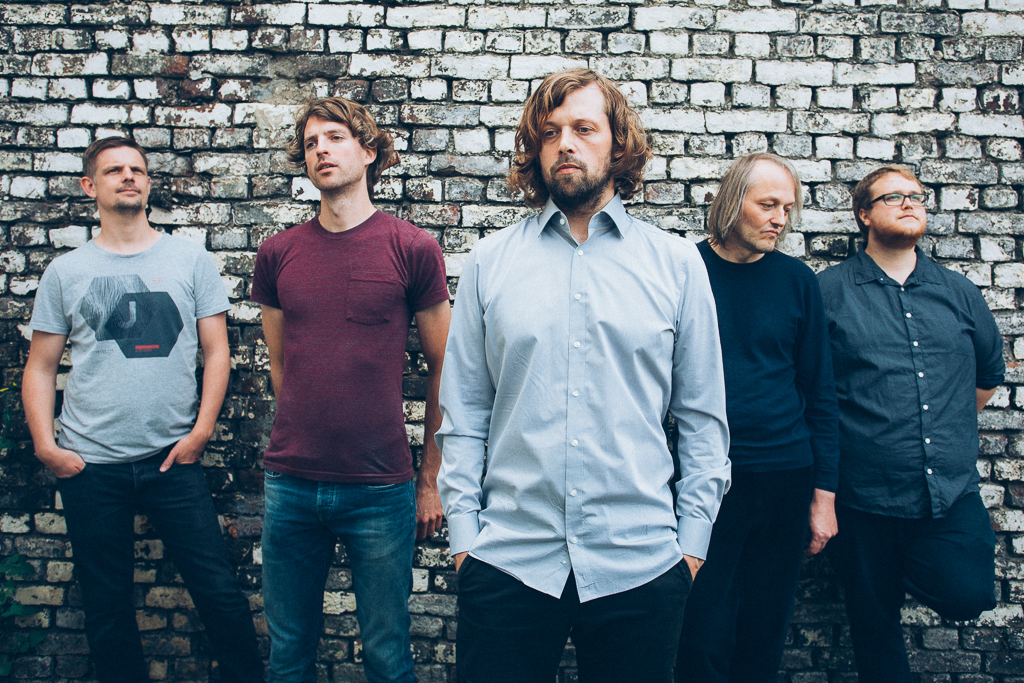 Jonas Windscheid's Paintbox
The 2nd Paintbox-album "Alto" is going to be released september 10th on Mons Records.
Steff Rohrbach on "Alto"
Contact: jonas.windscheid@gmx.de


Single Spellbinder
Video
Web
Jazzthing
Live
Spotify Link for "Jonas Windscheid's Paintbox" (2021)
iTunes Link for "Jonas Windscheid's Paintbox" (2021)
Spotify Link for "Paintbox" (2015)
iTunes Link for "Paintbox (2015)
Facebook
Instagram

With his second PAINTBOX album, Jonas Windscheid proves himself to be an outstanding guitarist, exciting composer and accomplished band leader: His guitar playing is virtuoso without putting his technique in the foreground. His guitar sounds rich in contrast and dynamic. Since his debut, he has renewed his band with saxophonist Martin Gasser, Jakob Kühnemann on bass and drummer Oliver Rehmann - all from the Cologne scene - with a keen sense for the overall sound. He carefully left the piano part unchanged, which Hans Feigenwinter from Basel continues to fill with his imaginative, sensitive piano playing. This extremely harmonious quintet lets Jonas Windscheid's compositions emerge in wonderful dialogues and tells stories in a very flowing manner.

Steff Rohrbach

(german) Mit seinem zweiten PAINTBOX-Album beweist sich Jonas Windscheid als hervorragender Gitarrist, spannender Komponist und versierter Bandleader: Er spielt virtuos, ohne dabei seine Technik in den Vordergrund zu stellen, seine Gitarre klingt durch eine brillante Tiefenschärfe im Spiel überaus kontrastreich und dynamisch. Im Vergleich zu seinem Erstling hat er seine Band mit dem Saxophonisten Martin Gasser, Jakob Kühnemann am Bass und Drummer Oliver Rehmann – allesamt aus der Kölner Szene – mit feinem Gespür für den Gesamtsound erneuert. Mit Bedacht unverändert liess er den Pianopart, den weiterhin der Basler Hans Feigenwinter mit seinem fantasievollen, sensiblen Spiel ausfüllt. Dieses äusserst harmonisch agierende Quintett lässt aus Jonas Windscheids Kompositionen in wunderbaren Dialogen betont farbige Geschichten entstehen und erzählt sie auf höchst intensiv fliessende Art – ein wahres Hörvergnügen.

Steff Rohrbach

Jonas Windscheid's Paintbox are:

Jonas Windscheid - guitar / composition
Martin Gasser - saxophone
Hans Feigenwinter - piano
Jakob Kühnemann - bass
Oliver Rehmann - drums
About
Paintbox is the main project of guitarist and composer Jonas Windscheid. The german-swiss quintet combines contemporary jazz with elements of popular music. The result: modern jazz with larger compositional developments and a unique handwriting. Paintbox' critically acclaimed debut album Ven was published in the edition Jazzthing Next Generation on doublemoon. Concerts were performed at the Jazzrally Düsseldorf, the Bird's Eye in Basel, the Jazzclub Rostock, the B-Flat Berlin, the cities of Jena, Stuttgart and Cologne.

Check out the band at Riverside Studios Cologne: Video
About the debut "Ven"
(...)Atmospheric without being background music, this is certainly nu jazz for nu ears that never veers into precious creativity just for the sake of it. Tasty stuff that sends the spirit of Pat Martino into the next generation, progressive and familiar come together here in the most delightful way. Well done.

- Dave Spector, August 2015, www.midwestecord.com

---

(...)Der Rheinländer Jonas Windscheid ist ein ausdrucksvoll agierender brillant fingerfertiger Spieler auf seiner Gitarre. Kompositorische Bögen fokussieren sich auf Kontraste und Schnitte, auf die Dualität zwischen rhythmisch zupackender Interaktion zwischen Pianist Hans Feigenwinter und Schlagzeuger Silvio Morger. Saxofonist Andreas Böhlen hat sich derweil den atmenden Ruhepolen verschrieben, wenn sein Spiel immer wieder diese unangestrengte Kantabilität entfaltet. So viel Reife wünscht man sich öfter von debutierenden Bands. Macht weiter so!(...)

Stefan Pieper - NRWJazz.net

---
Presse
Eine beachtliche Anzahl Alben wurde inzwischen unter dem Signum "Jazzthing Next Generation" über mehr als eine Jahrzehnt hinweg unter die Leute gebracht und immer wieder sind erstaunliche Debüts dabei, die auch abseits des Newcomer-Bonus bestehen. Das Quintett Paintbox um den Gitarristen Jonas Windscheid besteht in der aktuellen Besetzung zwar schon seit 2011 "Ven" ist dennoch die erste akustische Visitenkarte des von Basel aus aktiven Teams. Dementsprechend ausgereift wirkt die musikalische Gesamterscheinung von den transparenten Arrangemants bis zu den klangfarblich pointierten, fein gemixten Kompositionen.

Stereoplay 10/15

---

Die Musik zieht den Zuhörer in ihren Bann. Windscheid schreibt Paintbox einen eigenen Sound auf den Leib, maßgeschneidert und doch frei, mit vertrackten Rhythmen, spannenden Akkordfolgen. (...) "Man schreibt ja keine Rechnenaufgaben. Die Form eines Stücks verändert sich im Bandprozess, das ist ein wichtiger Input." sagt Windscheid.

Andreas Buchbauer - NGZ

---